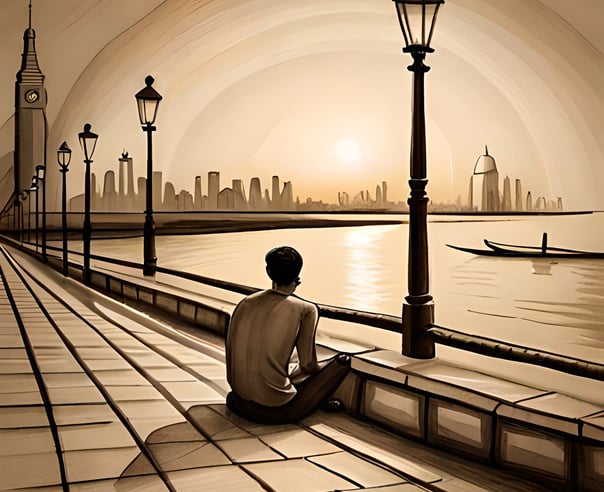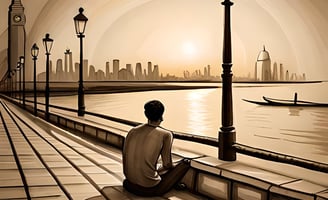 Now, I understand her words and why it was so expensive. Because it was time, and more importantly, it was her. That ocean, those waves, that place, that environment are still there, but she is not. Now I regret it and feel it was a very priceless birthday gift for her, and it was affordable for me.
Sometimes in our lives, the present moment can't explain its price or importance, but after passing that moment, we will feel its worth. But by that time, we will have lost that moment somewhere far, which is impossible to find. So, it's better to live in the moment with those people who genuinely love you. It can be your parents, siblings, husband, wife, boyfriend, girlfriend, or a good friend. Don't go behind those who don't even care about you.
Now, the only thing I can do about it is write and explain it to others. Also, I can give time to my present loved ones.
Once, I asked her what she wanted for her birthday. She asked me if it could be expensive, and I said sure, but within my budget. She smiled and replied, "You silly, you can absolutely give me that, but it's on you. I want your time, just you and me sitting on Marine Drive without any family problems or work things." I asked her if this was expensive, and she answered, "Yeah, and it's the thing I want to do so that I will not regret it in the future." At the time, I didn't understand, so I just smiled and said I would be there, my love.
Now, it has been five years, and when I remember that day, I regret it a lot. On that day, I had some family issues and had to stay busy. I didn't go to that place, and she was alone there for some time. Now, I can manage my time, and I can go there, sit and watch the waves of the ocean, and manage my issues, burden-free. However, the problem is that I don't have her. I have to sit alone, no matter what I can do.